We P.G. Drive are Manufacturers, Exporters & Leading Suppliers Of AC Drive Located in Mumbai, India.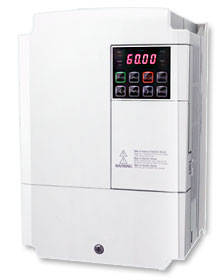 We are a distinguished supplier, trader and exporter of world class AC variable frequency drives, Variable Frequency Drive, Variable Speed Drive, Ac Drives, DC drives, process monitoring & control systems, PLC/HMI/SCADA based systems, PC based automation systems, soft starters, etc.
Our range of variable frequency drives (VFDs) are used for controlling the rotational speed of alternating current (AC) electric motor.


Benefit
• Energy Savings with Variable Speed Drives
• Variable Torque Versus Constant Torque
• Why Variable Torque Loads Offer Great Energy Savings
• Energy Consumption
• Tighter Process Control with Variable Speed Drives
• Extended Equipment Life and Reduced Maintenance
• Eliminates Problems Caused by Full-Voltage (Across The Line) Starters

Typical Applications
1. Extruders (Plastics & Rubber)
2. Pumps
3. Fans
4. Conveyors
5. Packaging, Processing & Washing machines
6. Compressors & heat pumps
7. Textile Machinery
8. Hoists & Cranes
9. Elevators
10. SPM machinery