We P.G. Drive Are Precision Manufacturers, Exporters & Leading Suppliers Of All Types Of Custom Gearboxes Located In Mumbai, India.
We can manufacture gearbox to your drawings & specification and/or We can design & manufacture the gearbox as per your application needs.
Customer Product Requirement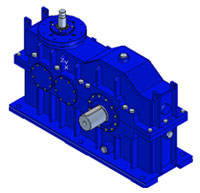 Custom Gearbox For Heavy Duty Flask Tiliting Application
Customer: Leading Government R & D Organization In India
Our Product Delivery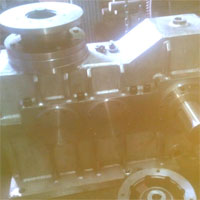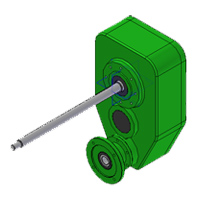 Custom Gearbox For Portable Winch Hoist For Construction Industry:
Customer: Leading Private Company In Manfacturing Construcion Equipment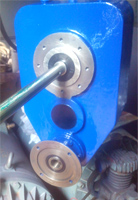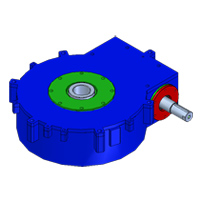 Custom gearbox for 21 station heavy duty tablet press:
Customer: leading government R & D organization in india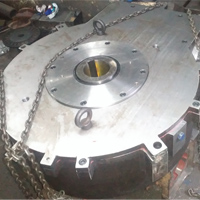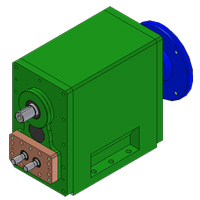 Custom gearbox for Volumetric Feeding In Twin Screw Extruder:
Customer: leading private company in Manufacturing Plastic Extrusion Machinery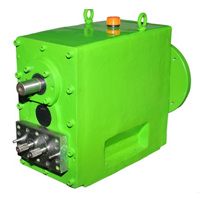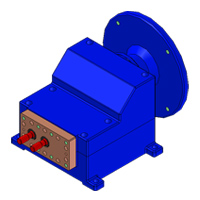 Custom Gearbox For Side Feeding In Twin Screw Extruder:
Customer: leading private company in Manufacturing Plastic Extrusion Machinery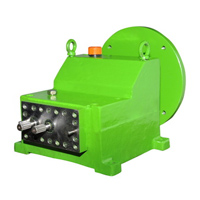 As a leading custom gearbox manufacturer with over 30 years of gearbox engineering and gearbox design experience, P G Drive can bring your custom engineered solutions to life. 3 reasons to choose P G DRIVE for your custom gearbox projects:
1. Really Custom Made
P G Drive is able to build a custom specific gearbox that fits seamlessly into your design with no adjustments. Completely customized to your individual needs.
2. over 30 years of Experience
We combine over 30 years of experience with innovative manufacturing facilities and an extensive design and development knowledge to deliver what the customer needs.
3. A New Gearbox Within 3 Months
Our service-oriented mindset allows us to design and manufacture a custom made gearbox much faster than other gearbox manufacturers/OEM's.
We are proud of the high level of quality and service that we consistently provide at P G DRIVE, and we are confident that we can satisfy your special requirement for gears, gearboxes, design and analysis. We welcome an opportunity to quote on your next project. P G Drive's manufacturing flexibility allows them to produce prototypes and production custom gearing solutions quickly.
Custom Or Special Designed Gearboxes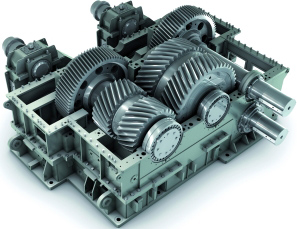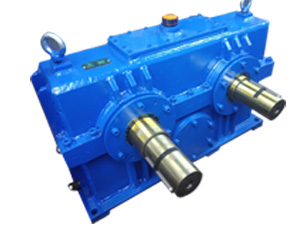 SINGLE INPUT TWIN SHAFT OUTPUT GEARBOX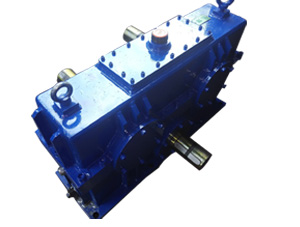 SINGLE INPUT TWIN SHAFT OUTPUT GEARBOX
Custom Gearbox Design and Manufacture
At P.G DRIVE we build gearboxes with the benefit of 3 Decades years of experience. We give customers the peace of mind that comes from knowing that the best choice for gearing options has been made—the P.G.DRIVE's choice.

Today's industrial gears operate at faster speeds, carry greater loads and demand higher operating efficiencies than did their predecessors. Downtime is expensive, and in a competitive business environment it just doesn't pay to continue to repair a gearbox that suffers repeated failure.
Often, it's a smarter decision to incorporate new technology taking advantage of the latest advances in gear technology, design and materials and use this new technology to create a better gearbox than the original. We're able to manufacture drop-in replacements without the expense of production line reconfiguration.

That's where design engineers and the custom gearbox specialists from P.G DRIVE, comes in. Using cutting edge 3D CAD & Gear design software, P.G DRIVE engineers can create a new custom box which is cost-effective and tailored to meet the full range of individual application needs. That's a much better option than using an off-the-shelf standard replacement box which is often incompatible with your current operating envelope. A complete warranty accompanies each and every custom gearbox manufactured by us. That's because they're designed and built under the highest degree of quality control to meet or exceed OEM specifications and worldwide gear standards.

When either a repair or a standard replacement box won't solve your problem, give the P.G DRIVE a call. Across the Country and throughout the world, our custom gearboxes keep the wheels of industry turning.

Special design gearboxes to meet the needs of the industrial gearbox marketplace can be designed and manufactured in accordance with your specifications.