We P.G. Drive are Manufacturers, Exporters & Leading Suppliers of Helical Inline Gearboxes Located in Mumbai, India.
Plastic Extruder Series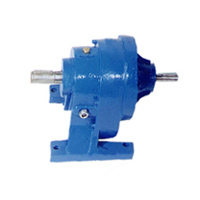 Co-Axial Helical Gearbox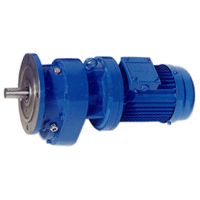 Flange Mounted Helical Gear Motor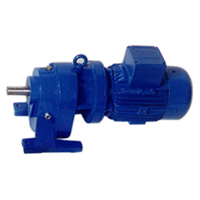 Foot Mounted Helical Gear Motor
Features
• Graded cast iron housings
• High strength alloy steel gears
• Single & three phase motor
• DC or AC supply
• Flame proof and brake motor options
• Single or dual speed motor
• 3 Decades of field experience in textile, pharmaceuticals, chemical, cement, sugar, plastics, rubber & allied industry.
• More than 10000 + inline helical gearboxes in operation in the industry.

P.G.Drive manufactures "P" Series Inline Helical Gear reducers and Geared Motors. These units are available in Foot, Flange and Co-axial type construction. The gear reducers available are suitable for mounting any standard IEC frame electric motor in B5 construction. The product range offers low installation cost, low noise operation, high efficiency and balanced performance.

• Foot mounted gear reducers & gear motors.
• Flange mounted gear reducers and gear motors
• Coaxial gear reducers
• Multistage gear reducers and geared motors

| | |
| --- | --- |
| Power: | 0.25 HP to 20 HP |
| Output Speed: | 15 RPM to 400 RPM |
| Power: | 0.25 HP to 5 HP |
| Output RPM: | 15 RPM to 0.1 RPM |
Technical Data
Torque Range
4.5 Nm... 2000 Nm
Mechanical Rating (n1= 1400 min-1)
0.18 kW ... 15 kW
Gear ratios
3.6 ... 150 : 1
Output Configuration
Foot and Flange mount
Custom O/P Shaft Dia and length
Input Configurations
IEC motor Adaptors
Solid I/P Shaft
Applicable AC motors
Integral motors and Brake motors
IEC-normalized Motors and Brake motors
Single and Dual Speed Motors
Main Brake Features
DC and AC supply
Faster Brake Engage/Disengage through Electronically
Controlled AC/DC Rectifier type SB, NBR, SBR (options)